What Are Canvas Tote Bags?
Canvas tote bags are versatile, durable carryall bags made from canvas fabric, typically cotton or a cotton blend.
They feature sturdy handles, making them ideal for carrying various items, from groceries to books and laptops.
Is Canvas a Good Material for Tote Bags?
Canvas is an excellent material for tote bags due to its durability and strength. It can withstand the rigors of everyday use, making it a reliable choice for toting around your essentials.
Is Tote Bag Material Waterproof?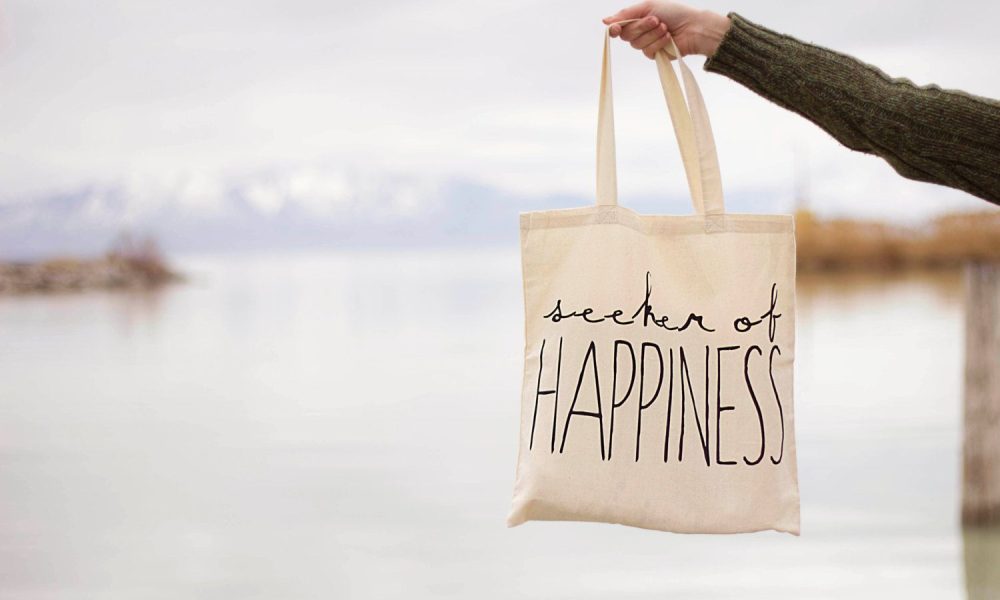 While canvas is a robust and water-resistant fabric, it isn't entirely waterproof. It can withstand light rain or splashes, but prolonged exposure to heavy rain may result in moisture seeping through.
What Is a Canvas Tote Bag Made Of?
Cotton or a cotton-polyester blend is the standard material for canvas tote bags. The canvas weave makes this fabric strong and long-lasting.
Why Are Canvas Tote Bags Popular?
Eco-Friendly: These totes are environmentally responsible because the canvas is a long-lasting fabric.
Reusable: Being recyclable, they help conserve resources by lowering the demand for single-use plastic bags.
Customizable:  Canvas tote bags can be customized with designs, logos, or slogans, making them popular for promotional purposes
Versatile: They're suitable for various activities, from shopping and beach trips to daily commutes.
How Long Do Canvas Tote Bags Last?
Canvas tote bags can last for years if properly handled. Regular use, washing, and exposure to the elements will naturally affect their lifespan.
Why Do People Like to Use Canvas Tote Bags?
Canvas tote bags are more popular because of their usability and environmental friendliness. They value these bags' greater adaptability for different uses and lower environmental impact compared to disposable bags.
Can Canvas Tote Bags Be Washed?
Yes, you can wash canvas tote bags. Most items can be cleaned in a machine using cold water and gentle detergent. Air-drying is recommended to prevent shrinkage. 
How to Take Good Care of Canvas Tote Bags?
Clean up spills right away.
To avoid stretching, avoid overloading. Store in a dry, cool environment.
Observe the care instructions and wash as necessary.

In outcome, canvas tote bags are a well-liked alternative because of their durability, environmental friendliness, and customizability.
They help the environment while offering a useful and fashionable way to transport your belongings.
Why choosing OOH for custom canvas bags is a smart decision?
OOH Advertising takes pride in its dedication to quality craftsmanship. Our canvas tote bags are expertly made by skilled craftsmen who pay close attention to every little thing.
From selecting the finest canvas material to ensuring precise stitching, we deliver products that meet the highest standards of excellence.
We understand that custom canvas bags are more than just accessories; they're an extension of your brand and style. OOH Advertising excels in customization, offering a wide range of design options.
Whether you need branded tote bags for promotional purposes or personalized totes for special events, we have the expertise to bring your vision to life.
From selecting the finest canvas material to ensuring precise stitching, we deliver products that meet the highest standards of excellence.
At the heart of our values is sustainability. Our canvas tote bags are made from eco-friendly materials, contributing to a greener planet. We place a high priority on using canvas fabrics with environmentally friendly production technologies.
Customer satisfaction is our main objective. In order to ensure that the finished product surpasses their expectations, we work closely with our clients to understand their needs and preferences.
Our dedication to exceptional service has earned us a loyal customer base